9/7/2018
Each summer, Georgia Tech promotes the health and safety of their campus by deep cleaning almost all the flooring on campus. As part of their Sustainability Program, Georgia Tech is using Gen Eon empowered water to clean and disinfect. Gen Eon is a great choice that both saves money and is the only empowered water system with EPA registration.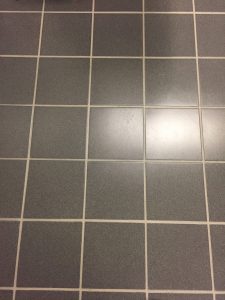 To aid in the daily maintenance with sustainable cleaning, Georgia Tech has contracted SilTanium to coat restrooms throughout campus with ColorBond Supreme and GrouTanium systems. These allow for a totally refurbished appearance to the substrates and allow for quick and efficient daily cleaning. However, coating can be worn or damaged over time. If coatings are allowed to degrade over time, it is quite costly to remove and repair them. The summer cleaning at Georgia tech gives them a boost to deep cleaned flooring but also includes coating repair when necessary at the same price as just cleaning.
GrouTanium has a three-year warranty and ColorBond Supreme a one-year warranty. With the yearly maintenance program, SilTanium extends the warranty by another year on ColorBond Supreme, essentially providing a forever warranty. These types of initiatives make Georgia Tech not only one of the most sustainable campuses in the world but also saves them money and keeps the campus beautiful.
To learn more about SilTanium's Maintenance cleaning and warranty extension, contact your sales and service representative. If you do not yet have a representative, please call 770.387.2728 or email [email protected].