5/9/2019
Elevators are always a difficult area to maintain. It is doubly so when the substrate is a soft stone like marble.
The Waldorf Astoria in Atlanta, GA chose to have their marble polished and then protected with SentryGuard. The intention is to reduce the constant need to bring in companies who diamond powder polish to keep the floors looking great.
By using the DFE system with SentryGuard, the SentryGuard itself becomes the surface to maintain. Then it gets simple. Just clean the floor with a red pad and residue free cleaning solution, let it dry and burnish with diamond pads to return the substrate to its original luster.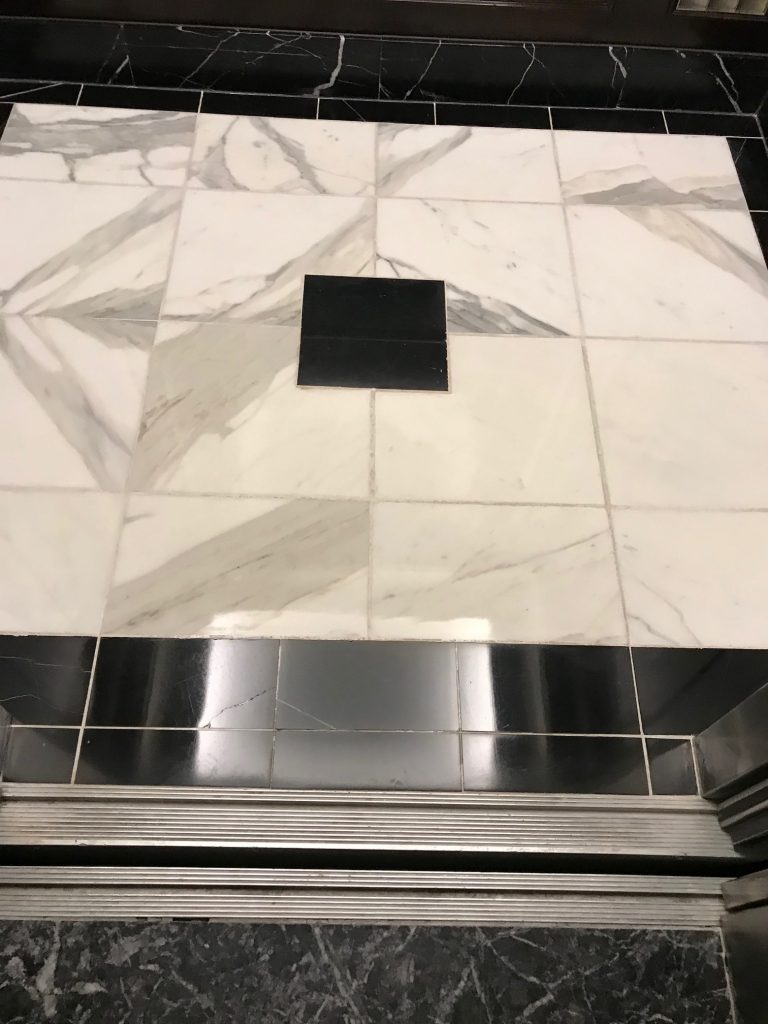 To learn more about DFE and SentryGuard for natural Stone, contact your sales and service representative. If you do not yet have a representative, please call 770.387.2728 or email [email protected].