Like Putting Floors Under Glass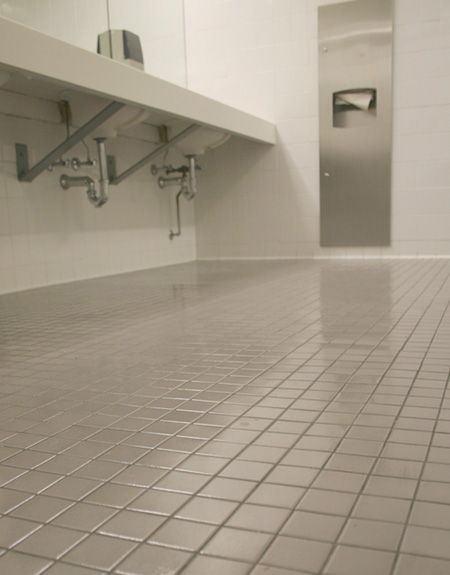 Everyone knows floors look great and smell fresh when they've just been cleaned and coated. You can keep them that way from now on, with SilTanium®. By forming a permanent protective barrier, SilTanium keeps floors looking new while drastically reducing maintenance time and expense. It's the next-best thing to putting your floors under glass.
SilTanium is an efficient, cost-effective alternative to resurfacing or repainting substrates. An amorphous, silica-based product, it is applied at room temperature with no firing necessary, and our quick turnaround service can complete a typical application in from 36 to 48 hours. Used on floors or walls, SilTanium creates a rock-hard surface to prevent damage from acid, stains, mold, mildew and graffiti. Tested and proven SilTanium helps treated tile, grout, concrete, brick and pavers keep a just-cleaned appearance. Because the product seals porous surfaces and grout, odors can't seep in and linger. That means maintenance is greatly simplified and there's no need for harsh cleaning or disruptive pressure-washing.
SilTanium Corporation is the developer, exclusive manufacturer, distributor and marketer of SilTanium products and processes, which are backed by quality assurance. We oversee every aspect, from preliminary deep-cleaning and product application to unparalleled service after the sale. This controlled, turnkey approach makes SilTanium affordable and keeps us in direct contact with our customers.
People may or may not notice other parts of your building, but they're going to see your floors. SilTanium can make sure every step they take leaves a positive impression.