4/18/2019
The Class-A office space, CASIC Hubbard, houses major US corporation's research activities in Engineering; Science and Mathematics; Forestry and Wildlife Sciences; and Architecture, Design, and Construction. Research clusters include food safety, aquaculture development and sustainability, water and environmental quality, information science, and biofuel/bioenergy technologies.
Building managers in the Class-A environment need a lobby that presents their commitment to excellence. The CASIC building architects chose terrazzo as the flooring substrate and the facilities management chose the appearance and sustainability of SilTanium DFE (Diamond Floor Enhancement) process to reflect their values.
The floor was processed in just two days. The outcome was magnificent. Now the floor will always look good with little periodic maintenance.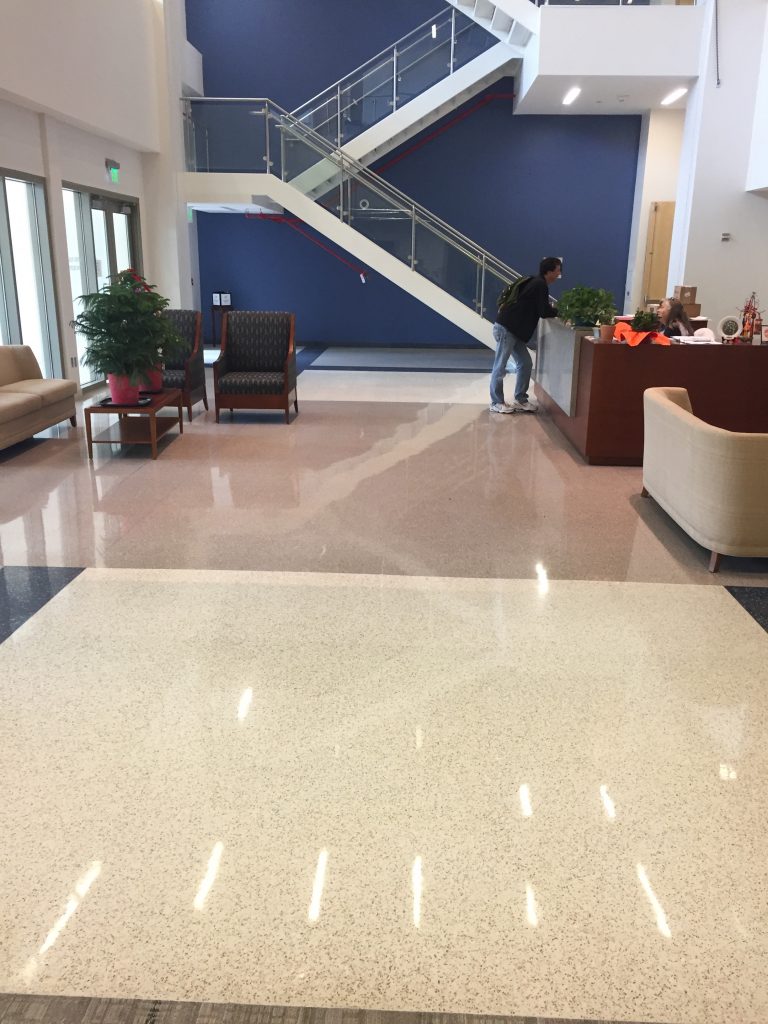 To learn more about the DFE process for Terrazzo, contact your sales and service representative. If you do not yet have a representative, please call 770.387.2728 or email [email protected].