1/31/2019
When the time came to refurbish the terrazzo floors in the corporate office, Diamler Benz chose SilTanium Corporation and our Diamond Floor Enhancement (DFE) process. Like Diamler's reputation, their floors now shine and the product will last with low maintenance.
This project had many carpet inserts throughout the terrazzo floor. With DFE, the process of working around those areas was fast and priced to impress. DFE uses a wet polishing system which eliminates dust and any potential for silica dust health issues. The slurry is removed in process so chances of a slip-fall during process is virtually eliminated.
The process is quiet and runs on 110-power. This allows for work to be completed while operations are in full swing. Better yet, by using SentryGuard, floors will be easily maintained without bringing in the diamond grinding to reproduce the original look. Just clean with a red pad and burnish with a diamond pad.
The photo below shows the deep, reflective nature of the DFE process. The Diamler name is now proudly reflected in their floors.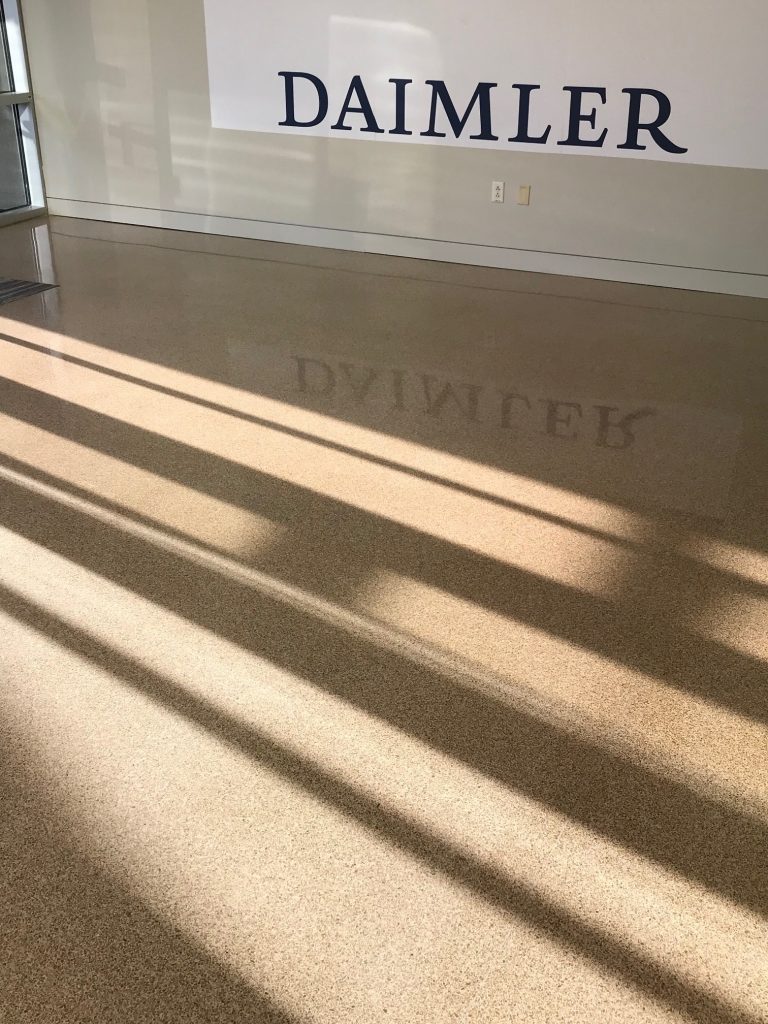 To learn more about advantages of the DFE and protection with SentryGuard, contact your SilTanium Corporation sales and service representative. If you do not yet have a representative, please call 770.387.2728 or email [email protected].