4/4/2019
As mid-town Atlanta grows, new high-rise buildings are sprouting up everywhere. As a neighboring building went up, unforeseen engineering issues occurred to the Sheller buildings foundation. Repairs were immediately made to shore up Sheller but the beautiful terrazzo floors developed a few cracks. Filling and patching the cracks was rather simple but the process left the floors finish uneven.
SilTanium stepped in with its Diamond Floor Enhancement (DFE) process and returned the floors to their original state, reflective, shiny and beautiful.
The floors were honed and then polished to an 800-grit resin level. Then coated with SentryGuard and burnished to a high shine with 11,000 diamond pads on a high speed burnisher.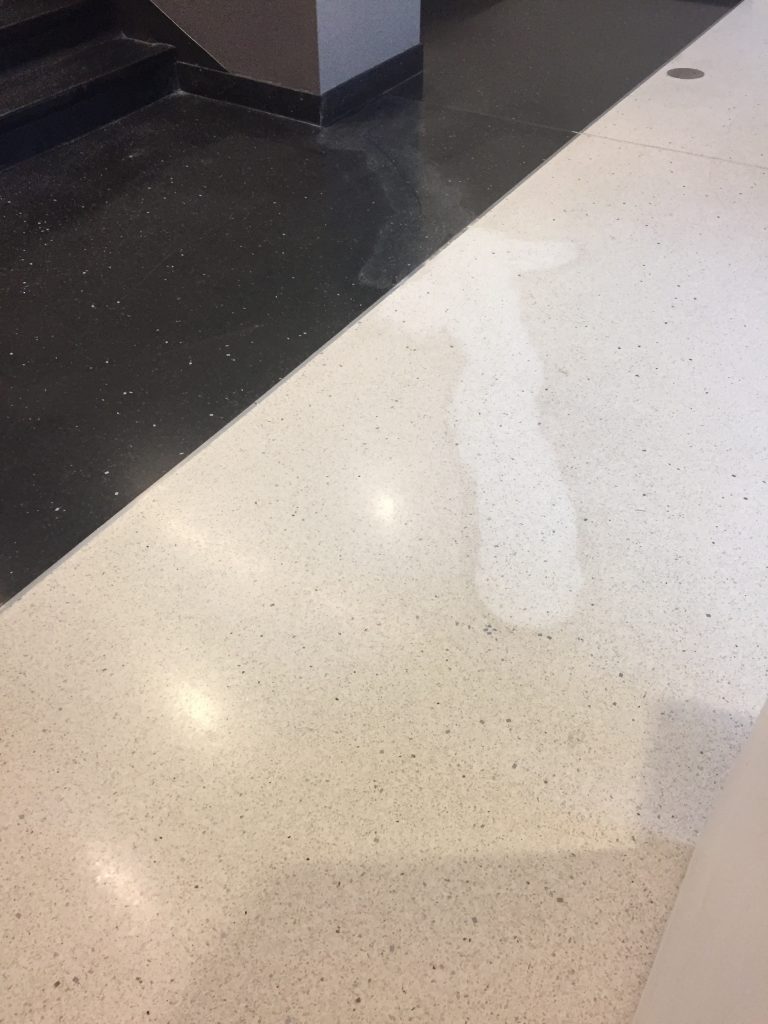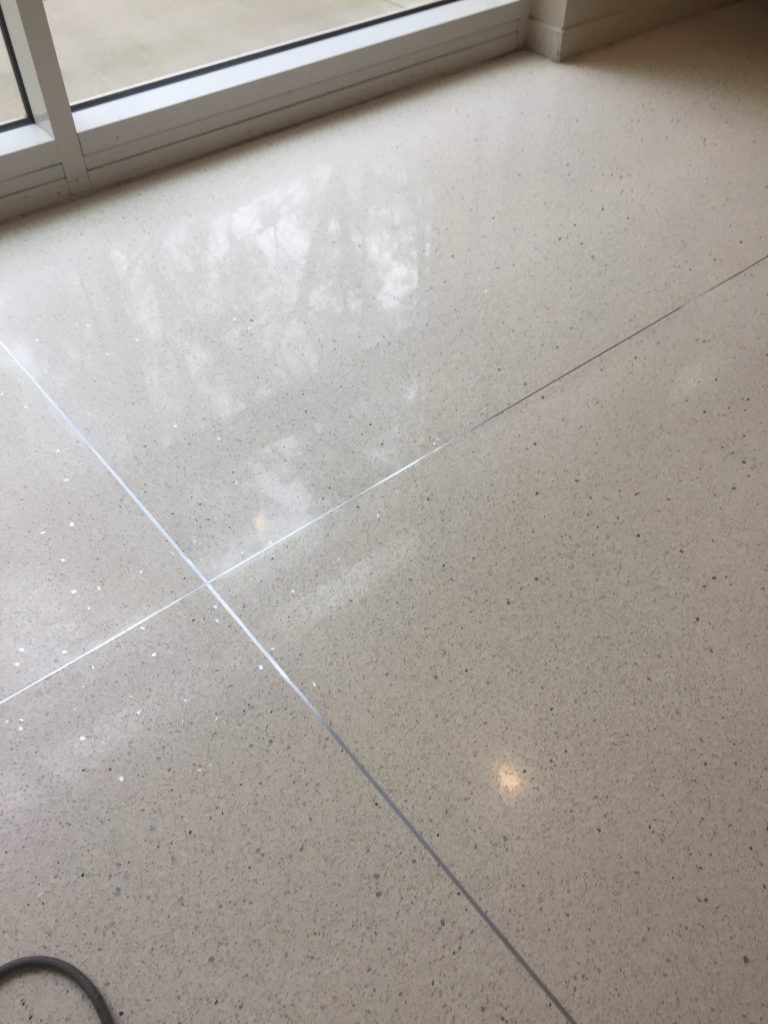 This DFE process has been used in buildings all over campus and has become the written specification for all terrazzo and polished concrete floors on campus. Georgia Tech is 100% committed to Sustainability and DFE fits their program like a glove. If your campus needs a low cost, Sustainable system to maintain terrazzo or polished concrete, call the experts at SilTanium.
To learn more about SilTanium DFE protected with SentryGuard, contact your SilTanium Corporation sales and service representative. If you do not yet have a representative, please call 770.387.2728 or email [email protected].